Events
Welcome to the Cedar Row Farm Sanctuary Events page where you'll find a list of events that we're hosting, attending or speaking at. If you're in the area during one of these events, please drop by to say hello and help support our compassion for all movement.
---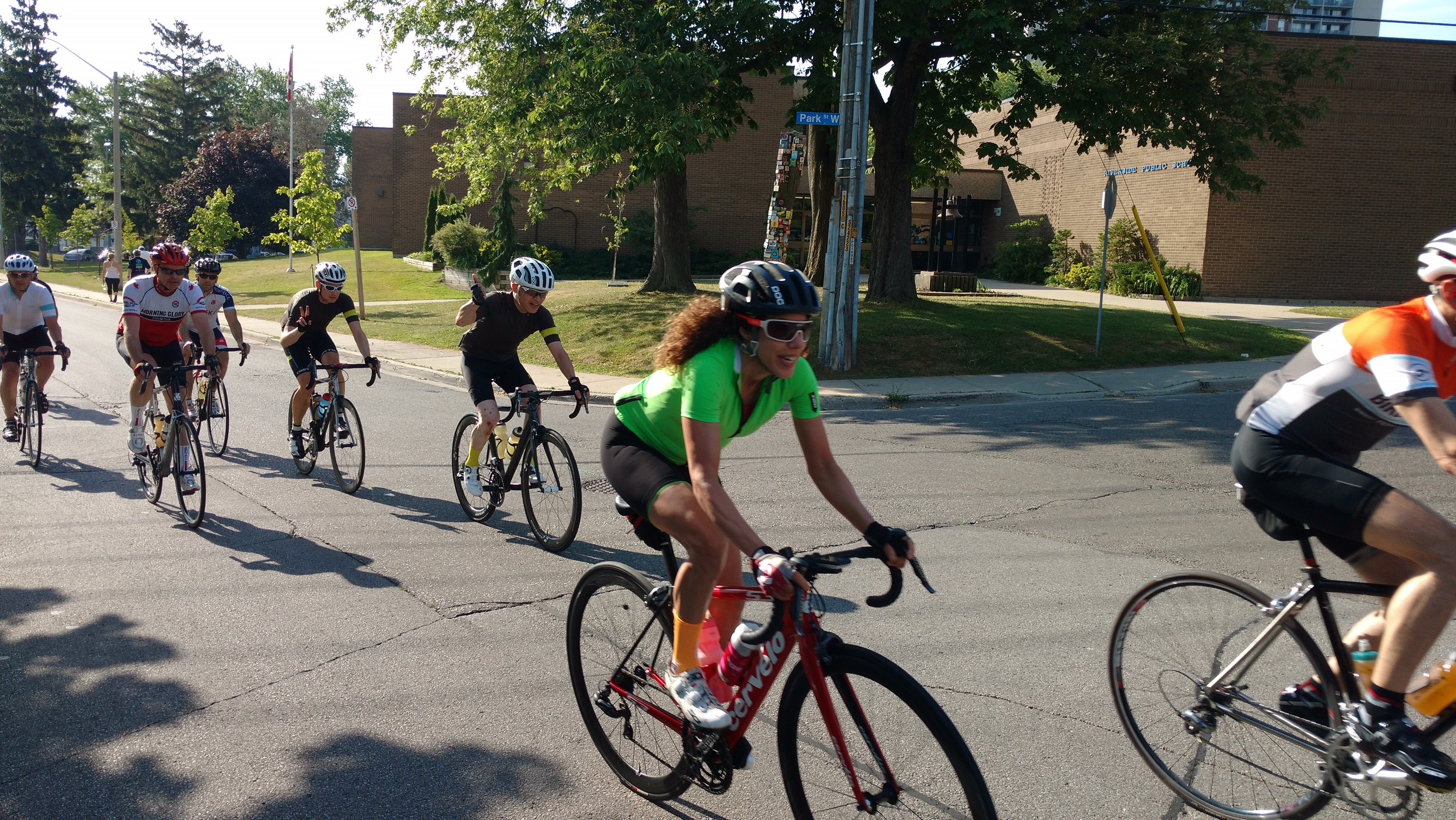 Marni's Ride
When: Saturday, August 5th, 2017
Time: All Day
Where: Across Southwestern Ontario
Cost: Donations for Cedar Row are welcomed.
On August 5th, Marni Ugar will be cycling 200 kms (route: https://www.strava.com/routes/9045029) to raise money for Cedar Row Farm Sanctuary.
Through her activism she has learned that sadly billions of animals in the animal agriculture industry are mistreated annually. While Cedar Row can't take them all in, we have rescued thousands of animals providing them with a safe and loving environment; this is what all animals deserve.
In order to care for all of these animals funding is required. Any donations that Cedar Row receives goes right back into the rescue and care of the animals.
Some time ago it dawned on her that being a vegan was not enough and she felt she needed to do more; animals are the most marginalized group in our society. She is taking her love of animals and combining it with her passion for cycling in order to raise money.
She reaching out to ask that you please sponsor her for her 200 km ride by going to www.cedarrow.org and clicking on sponsorship and donations. Please scroll to the bottom and click donate. You can let us  know it's for "Marni's Ride."
---
Past Events
Sarnia VegFest – July 9th, 2017
Summer of Peace Open House – June 17th, 2017
Niagara VegFest – June 4th, 2017
Veggie Fest Hamilton – May 6th, 2017
8th Annual Worldwide Vegan Bake Sale & Glassroots Anniversary Bash – April 22nd, 2017
Hope for the Holidays Winter Open House – December 3rd, 2016
4th Annual Walk for Ontario's Farm Sanctuaries – August 28th, 2016
2016 Summer of Peace Open House – July 9th, 2016
Niagara VegFest – June 5th, 2016
Compassionate Compost Sale – May 22nd, 2016
Veggie Fest Hamilton – May 14th, 2016
8th Annual World Wide Vegan Bake – May 7th, 2016
Globally Local Fundraiser for Cedar Row – May 5th, 2016
World Wide Vegan Bake Sale (Earth Day) Hammer Style – April 22nd, 2016
Hope for the Holidays Open House – December 12th, 2015
VegFest London – November 14th, 2015
World Day for Farmed Animals (Ottawa) – October 3rd, 2015
VeganSupply.ca Fundraiser – October 1st to October 7th, 2015
Democracy* Coffee House Fundraiser – September 28th, 2015
VegFest Guelph – September 20th, 2015
River Rock Music Festival – August 15th, 2015
3rd Annual Walk for Ontario's Farm Sanctuaries – July 26th, 2015
Summer of Peace Open House – July 11th, 2015
Veggie Fest Hamilton – June 13th, 2015
Niagara VegFest – June 7th, 2015
Compassionate Compost Sale – May 16th & 17th, 2015
7th Annual Worldwide Vegan Bake Sale – May 9th, 2015
Worldwide Vegan Bake Sale (Hammer Style!) – April 25th, 2015
Hope for the Holidays 2 Open House – December 6th, 2014
Bedding and Breakfast Fundraiser – continuous (see Shop page)
Summer of Peace Open House – June 7th, 2014
A Very Sketchy Day – November 12th, 2013
Celebrating Life Open House – October 13th, 2013
Walk for Ontario Farm Sanctuaries – August 25th, 2013
Mantis Festival – August 10th, 2013
Summer of Peace Open House – June 22nd, 2013
LaserQuest Fundraiser – April 7th, 2013
Muffins with Melanie – December 1st, 2012
Gimme Shelter – December 1st, 2012