View Cart
Help support and spread awareness about Cedar Row (and keep warm!) by purchasing one of our zippered or pullover hoodies.
All hoodies are made in the USA and are sweatshop-free.
If you do not see the size that you're looking for, it may not available at this time. Please check back soon or send us an e-mail and we'll have a look for you!
Please see the sizing charts:
All proceeds from your purchase go directly to the animals!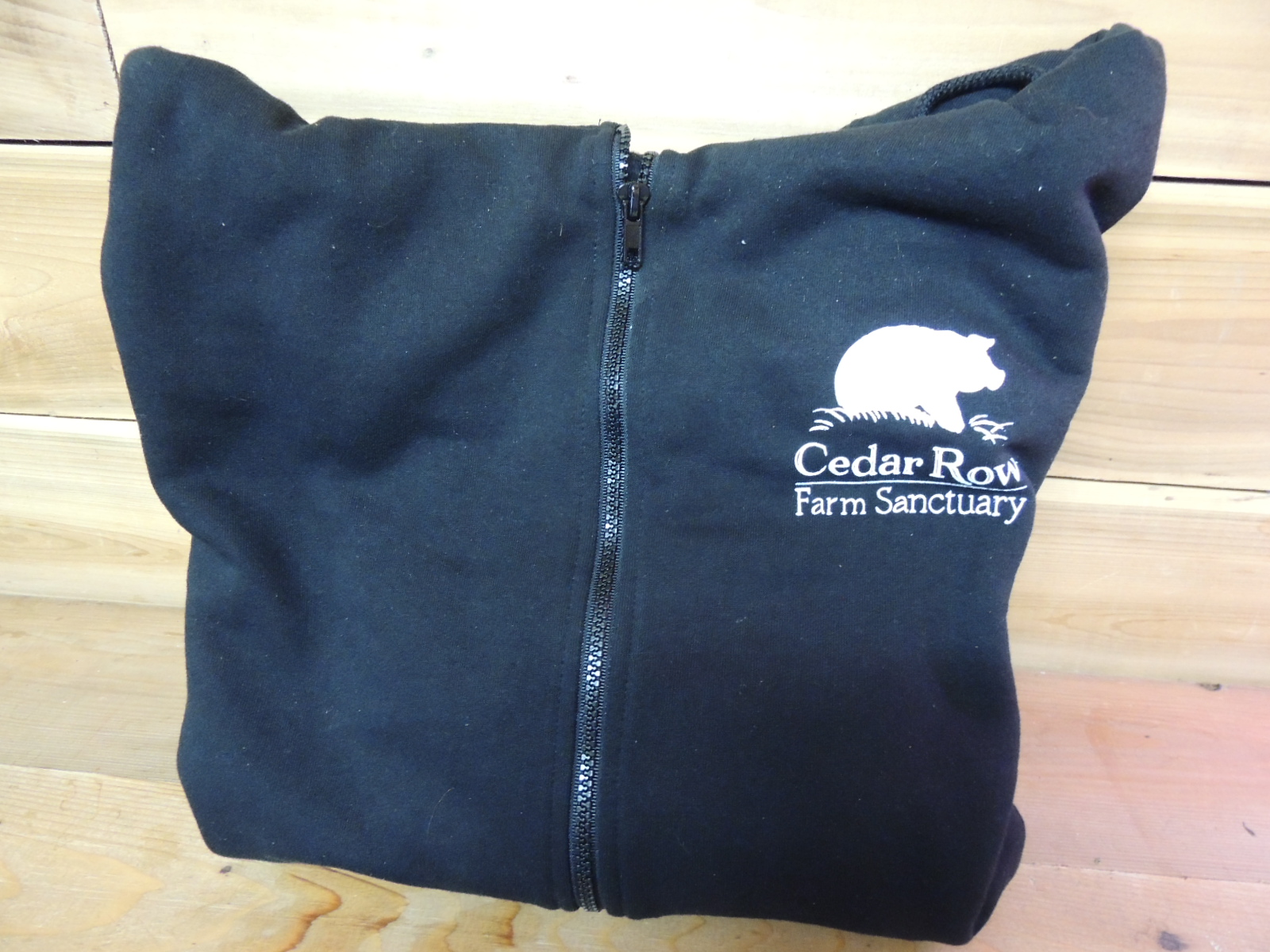 $70.00
[wp_cart:Cedar_Row_Zippered_Hoodie:price:70.00:shipping:9.00:var1[Size|Unisex_Medium|Unisex_Large|Unisex_Extra_Large]:end]